Cheese Enchiladas with Green Sauce
2 cups cottage cheese
1 pound New York white cheddar, shredded
1/4 cup chopped cooked onions
1/4 cup crushed packaged tortilla chips
2 tablespoons chopped olives
2 tablespoons chopped jalapenos
1 teaspoon salt
12 tortillas
Oil for frying
Green Enchilada Sauce
Sour cream
Mix cheeses, onions, tortilla chips, olives and chilies; add seasonings. Soft-fry the tortillas in oil until soft and pliable - not crisp. Drain and dip into Green Enchilada Sauce, coating both sides completely. Place filling in center of prepared tortillas and roll them up. Place in greased baking dish with overlapped edges down and top with Green Enchilada Sauce. Bake at 350 degrees until thoroughly heated and piping hot. Serve with sour cream.

Green Enchilada Sauce
2 cans cream of mushroom soup
1 can (3 1/2 ounces) green chilies, rinsed, seeded and cut up
1 large onion, chopped
1 clove garlic, minced
1 can chicken broth
1/2 cup pureed raw spinach (do in blender with small amount of water)
1/2 tsp salt
2 tablespoons flour
Puree mushroom soup, chilies, onion, and garlic in blender. In a saucepan, combine soup mixture with chicken broth and bring to a boil. Add spinach and seasonings; reduce heat and simmer for 10 to 15 minutes. Mix flour with a little cold water to a smooth paste and add to sauce. Bring to boil, stirring constantly. Reduce heat and simmer for 5 minutes, continuing to stir. Correct seasonings to taste. Yield: 4 cups.

Three or Four 1 1/2 pound live lobsters
1/2 stick unsalted butter
2 tablespoons plus 1 teaspoon medium-dry Sherry
3 tablespoons plus 1 teaspoon Brandy
1 1/2 cups heavy cream
1/4 teaspoon freshly grated nutmeg
cayenne to taste
4 large egg yolks, beaten well
Into a large kettle of boiling salted water plunge the lobsters, head first, and boil them, covered, for 8 minutes from the time the water returns to a boil. Transfer the lobsters with tongs to a cutting board and let them cool until they can be handled. Break off the claws at the body and crack them. Remove the claw meat and cut it into 1/2-inch pieces. Halve the lobsters length-wise along the undersides, remove the meat from the tails, discarding the bodies, and cut it into 1/2-inch - 1-inch pieces.
In a heavy saucepan cook the lobster meat in the butter over moderate heat, stirring occasionally, for 2 minutes, add 2 tablespoons of the Sherry and 3 tablespoons of the brandy, and cook the mixture, stirring, for 2 minutes. Transfer the lobster meat with a slotted spoon to a bowl. Reduce heat to low, add the cream to the Sherry mixture and simmer until it is reduced to about 1 cup. Stir in the remaining 1 teaspoon Sherry, the remaining 1 teaspoon brandy, the nutmeg, the cayenne, and salt to taste. Whisk in the yolks, one at a time, and cook the mixture, whisking constantly, until it registers 140°F. on a deep-fat thermometer, then cook it, whisking, for 3 minutes more. Stir in the lobster meat. Serve over buttery puff pastry shells and garnish with chives.

Shrimp Scampi with Habanero Butter Sauce
1 pound large shrimp
1 habanero chili, chopped
1 stick butter
8 garlic cloves, finely diced
4 teaspoons high-quality white cooking wine
4 tablespoons fresh-squeezed lemon juice
1 teaspoon lemon zest
1 teaspoon red pepper flakes
1 tablespoon chili powder
1 tablespoon fresh parsley, chopped
1 teaspoon olive oil
Salt and pepper to taste
Season the shrimp with chili powder, red pepper flakes, salt and pepper. Heat a sauté pan to medium heat. Add olive oil, garlic, and chopped habanero pepper. Saute about 1 minute and then add butter and melt. Add shrimp and simmer 3-4 minutes or until shrimp is thoroughly cooked through. Add white wine, lemon juice, lemon zest and parsley. Stir and serve immediately over angel hair pasta. Garnish with grilled tomatoes.

Snickerdoodles

1 stick butter, softened
1/2 cup shortening
1 1/2 cups sugar
2 eggs
1 scant teaspoon vanilla
2 3/4 cups all-purpose flour
2 teaspoons cream of tartar
1 teaspoon baking soda
1/4 teaspoon salt
1/4 cup sugar
2 teaspoons ground cinnamon
Mix thoroughly the butter, shortening, sugar,eggs, and vanilla in large bowl. Sift together and stir in the flour, cream of tartar, baking soda and salt.. Roll dough into balls the size of small walnuts. Roll each in a mixture of 1/4 cup sugar and 2 teaspoons cinnamon. Place 2 inches apart on ungreased cookie sheet. Bake until lightly browned but still soft. Cookies will puff up and then flatten out. Bake 400 degrees for 8 to 10 minutes. Remove to wire rack to cool.

Cinnamon Topping:
1/3 cup butter
3/4 cup flour
1/3 cup brown sugar
1 teaspoon cinnamon
Cut butter into flour, brown sugar, and cinnamon until fine. Set aside.
Cake Batter:
1 1/2 cups flour
1/2 teaspoon baking powder
3/4 teaspoon baking soda
1/2 teaspoon salt
1/2 cup butter
2/3 cup sugar
2 eggs
1 teaspoon vanilla
1 cup sour cream
Sift flour with baking powder, soda, and salt. In large mixing bowl, cream butter. Gradually add sugar; cream until light and fluffy. At medium speed, add eggs, one at a time, beating well after each. Blend in vanilla. At low speed, add dry ingredients alternately with sour cream to creamed mixture, beginning and ending with dry ingredients.
Grease and flour bottom of 9" x 9" pan. Spread cake batter in pan; sprinkle with cinnamon topping. Bake 325 degrees for 50 minutes. Cool ten minutes; remove from pan and allow to cool completely.
Buttercream Filling:
1/4 cup flour
1/2 teaspoon salt
1 cup milk
2 /3 cup butter
1 cup sugar
1 teaspoon vanilla
Combine flour, salt, and milk in saucepan. Cook over low heat until thick, stirring constantly. Cool. Cream butter. Gradually add sugar to butter; cream well. Add cooled flour mixture and beat until light and fluffy. Gently blend in vanilla.
Cut cooled cake in half horizontally. Fill with buttercream filling. Store cake in refrigerator.


6 tablespoons butter
1 broiler-fryer (2 1/2 pounds), cut into parts
1 pound small new potatoes, scrubbed, with a strip peeled around the centers
Salt
Freshly ground pepper
2 tablespoons lemon juice
3 green onions with tops, thinly sliced
1 pound fresh peas, shelled (about 1 cup), or 10 ounces frozen peas
1/4 cup chopped fresh parsley
1 cup sour cream
1 teaspoon thyme leaves, crumbled
1/2 teaspoon salt
1/4 teaspoon pepper
Parsley for garnish
Melt butter in large skillet. Add chicken and potatoes and brown slowly on all sides; season with salt and pepper. Sprinkle chicken with lemon juice; reduce heat, cover pan and simmer 30 minutes.
Add green onions to butter in bottom of skillet; sprinkle peas and parsley over chicken and potatoes. Cover and simmer 10 minutes more, or until chicken is cooked through and potatoes are tender. Removed chicken and vegetables to serving platter; keep warm.
Removed skillet from heat. Add sour cream, thyme, salt and pepper; stir to mix well. Pour over chicken or pass as sauce. Garnish with parsley; serve immediately.

Rhubarb Pie

Pastry for Double-Crust Pie (9-inch)
1 1/4 cups sugar
1/4 cup flour
2 teaspoons grated orange peel
1/8 teaspoon salt
4 cups diced fresh rhubarb
2 tablespoons butter
Prepare crust and line a pie plate with half of the pastry.
Combine sugar, flour, orange peel, and salt. Add rhubarb, mixing carefully until rhubarb is evenly coated. Spoon into prepared pie plat. Dot with butter. Moisten edge of crust with Cold water and cover with top crust. Trim, seal, and flute edges.
Bake in hot oven (400 degrees) for 45 minutes, or until pastry is browned and filling thick and bubbly. Cool before cutting.

4 ripe tomatoes, chopped
1/4 onion, chopped
1 jalapeno, minced
8 cilantro sprigs, chopped
2 garlic cloves, minced
Juice of 1 lime
1/4 cup olive oil
1/2 teaspoon salt
In a mixing bowl, combine all ingredients together. Toss thoroughly. Let stand 15 minutes before serving.

2 cups cooked drained black beans
1 tablespoon tomato paste
3 tablespoons water
1 cloves garlic, minced
3 teaspoons lime juice
1/2 teaspoon ground cumin
1/2 teaspoon salt (to taste)
1/8 teaspoon cayenne pepper (to taste)
2 green onions, chopped
3 tablespoons chopped jalapenos
Process all ingredients except green onions and jalapenos in a blender or food processor until smooth. Stir in green onions and jalapenos and place in a serving bowl. Serve warm or cold.

3/4 cups mayonnaise
1/4 cup plus 2 to 3 tablespoons chili sauce
2 tablespoons sour cream
2 teaspoons chopped parsley leaves
1 tablespoon plus 1 teaspoon minced Vidalia onion
1 tablespoon plus 1 teaspoon minced dill pickle
1/2 teaspoon fresh lemon juice
1/2 teaspoon grated horseradish
1/4 teaspoon Worcestershire sauce
Combine the mayonnaise, chili sauce, sour cream, parsley, onion, pickle, lemon juice, horseradish and Worcestershire sauce in a bowl and mix well. Yield: 2 cups

1 cup finely chopped cooked chicken
1/4 cup finely chopped celery
1 tablespoon grated onion
1 tablespoon finely chopped green pepper
1 tablespoon chopped fresh parsley
10 tablespoons mayonnaise
salt and fresh ground pepper
6 thin slices white bread
1/2 cup chopped toasted almonds
Combine the chicken, celery, onion, green pepper and parsley in a bowl. Stir in enough mayonnaise to moisten to moisten the mixture, about 5 or 6 tablespoons. Season to taste with salt and pepper. Spread half of the bread with the chicken mixture. Cover with the remaining slices and,using a 1 1/2-inch biscuit cutter, cut four rounds from each each sandwich. Brush the cut edge with the remaining 4 tablespoons of mayonnaise and then roll edges in the nuts. Refrigerate until serving time. Makes 12 small sandwiches.


1 loaf unsliced Jewish Rye bread, no seeds
1 pound corned beef (not lean, sliced to your preference)
6 ounces homemade Russian dressing
6 ounces sauerkraut, drained
6 slices Swiss cheese
2 tablespoons butter, melted
Preheat oven to 350 degrees.
Sprinkle the corned beef with a little water, wrap it tightly in aluminum foil and steam it in the oven. Put the entire loaf of rye bread into the oven. Bake the bread 15 minutes until the crust is crunchy. Remove and cool for 5 minutes. Cut six slices with bread knife at 45-degree angle.
Remove corned beef from the oven and unwrap. Spread each slice of bread with Thousand Island Dressing. Layer half of the slices with corned beef, sauerkraut and slices of Swiss cheese, then top the sandwiches with the remaining slices of bread (dressing-side down).
Heat a large heavy skillet over medium heat. Brush the bread with butter. Put the sandwiches in the pan and weight them with a lid or heat proof plate topped with something heavy. Cook until the first sides are crisp and golden, then flip the sandwiches. Cook until the second sides are also well toasted and the cheese is melted. Place each sandwich on cutting board and cut in half diagonally. Serve.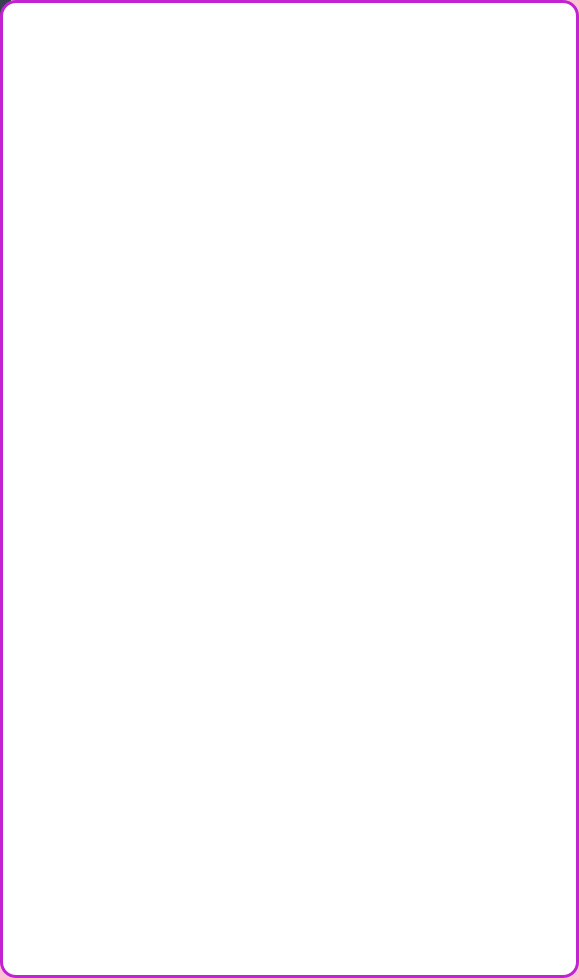 Susan and Darby are often in Susan's kitchen trying out new recipes. They've had some stunning failures but mostly fantastic successes. Here are some of their favorite recipes from The Keeper Box.
Reuben Sandwiches - Susan makes them weekly. They've tried some good ones, but Darby thinks Susan's are the best!
Chicken Salad Sandwiches - Mick and Susan ate these in the park. So did the bees!
Black Bean Dip - Darby tweaked this recipe until it was perfect.
Fresh Salsa - Make this fresh salsa to accompany the Black Bean Dip. Serve both with chips.
Cheese Enchiladas with Green Sauce - Susan and Darby took this delicious dish to the End-of-Summer Party at Samantha's house.
Lobster Newburg - Darby made it to surprise Susan after a long day at work.
Shrimp Scampi with Habanero Butter Sauce - After using double Scotch Bonnets by mistake, they drank an entire bottle of wine trying to put out the fire!
Summer Chicken - On a day when she desperately needed comfort food, Susan invited Samantha and Larry for this chicken and potatoes dinner.
Rhubarb Pie - Larry couldn't help himself and undid the button on his pants after eating Susan's Summer Chicken followed by a big slice of this yummy pie.
Snickerdoodles - Susan's favorite cookie. Dorothy from Ferange's Bakery gave the recipe to Susan.
Buttercream Coffee Cake - Darby took this recipe to Chicago for the cooking contest. Susan did her best to help as his assistant.